Sweepstakes
Sweepstakes Explained
Sweep-stakes [sweep-steyks] – noun.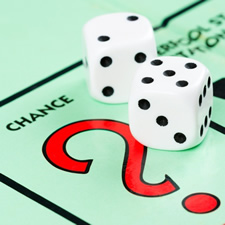 "A sweepstakes is a legal contest or game where anything of value is distributed by lot or chance." (from USLegal.com)
It is a self-funded promotion that offers a chance for participants to win. Winning sweepstakes entries are selected from a finite pool of entries. A business owner, such as a BAR or VFW Hall, may use sweepstakes promotions to market a product, such as donations and/or the sale of beverages and food.  In our system, customers are given free sweepstakes entries (up to 100 per day), and the customer may also make donations and receive 100 credits for each dollar donated to play Sweepstakes Games.  The customers then use computer terminals to reveal, in a very entertaining way, whether or not the free entries they received are winning entries.
Sweepstakes entries must be given away for free upon the purchase of a product (which can include goods, services, or donations). Thus, sweepstakes promotions are used to increase sales of that product.
Generally sweepstakes laws require a free, alternative method of entry into the sweepstakes as well. The McDonald's Monopoly Game, for example, requires participants to mail in a self-addressed envelope to obtain a free entry.  It is critical to understand that the method used to reveal the sweepstakes entries and the way in which the results are displayed to the participant DOES NOT MATTER as long as it does not affect the results. McDonald's uses a Monopoly game wherein participants collect game pieces over time and stick them to a game board. Coca-Cola prints a number on the bottom of its bottle caps that participants must enter into a website on the Internet from their computer to participate in a simulated "Wheel of Fortune" game.
The results of the sweepstakes can be delivered or conveyed in ANY way. It doesn't matter if the results are revealed by using a board game simulation (McDonald's), a computer website simulating a casino (Coca-Cola), a singing telegram, or a carrier pigeon! The method of displaying results does NOT affect the legality of the sweepstakes.
Some of the games used to reveal sweepstakes entry results on our sweepstakes platform resemble slot machines or have keno or poker themes. Consequently, participants may feel like they are actually playing casino games. Although sweepstakes games can resemble gambling (just like Coke's simulated roulette), those that follow sweepstakes rules properly are legitimate, perfectly legal, and are definitively NOT gambling.
There are a number of companies in this industry who offer sweepstakes software.  A few of those companies offer strong, legitimate products and a handful are "mediocre".  The majority of the sweepstakes software products on the market are simply terrible.
It's not rocket science to put together a software application that looks like a slot machine and attach a "sweepstakes" label to the front of it. However, creating a legal, well-balanced, beautiful sweepstakes promotional platform that makes money doesn't happen overnight. Once this is done you must get the sweepstakes software certified by an authorized third party or many law enforcement agencies will not recognize it as a legitimate sweepstakes.  Remember what you are selling.
Tejas Vending LP has teamed up with the #1 software provider that has identified two software platforms that have proven themselves year after year.