What We Are Selling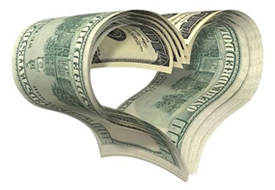 When people (bar owners) are getting started in the business of using sweepstakes promotions, they frequently misunderstand one of the most critical principles of this business. What are you selling? If your answer is "Sweepstakes Entries", you are wrong–dangerously wrong.
This common misunderstanding goes against the very definition of sweepstakes. A sweepstakes is used as a marketing tool to promote a product and generate donations to worthy, non-profit organizations.  No true sweepstakes will allow a customer to buy sweepstakes entries. If it does allow this, the sweepstakes sponsor can expect serious legal trouble sooner or later because it is not really a sweepstakes; it is GAMBLING.
The sweepstakes sponsor sells something else, a PRODUCT, and uses sweepstakes to encourage sales of that product. Let's look at Coca-Cola. When you buy a bottle of Coke and find a number on the bottom of the cap, you can enter that number into an online sweepstakes form to determine whether or not you have won. The product, in this case, is Coke. Coca-Cola did NOT sell you a sweepstakes entry for $1.25. They sold you about 1 cent worth of carbonated water, sugar, and flavoring and 19 cents worth of packaging and shipping for $1.25 (this is a bottle of Coke). In order to encourage you to buy their product instead of a competing product they used a sweepstakes promotion. This marketing tool is designed to entice customers to buy the product, but the product is never, EVER, the sweepstakes entry.
So let's ask that question again. What are you selling?
Our donation locations, as the name implies, sell donations. Thus, when a customer makes a $10 donation,  he will receive a number of free entries into the promotional sweepstakes. In the case of the sweepstakes promotion, the PRODUCT (donations) is being sold and the SWEEPSTAKES ENTRIES are being given out for free. The difference is subtle but critical.  It is fundamentally important that our sweepstakes sponsors and all of their employees understand this.
For clarification and simplification, let's bring this back to a model that uses a tangible product. When you buy a Quarter Pounder with Cheese at McDonald's and get a Monopoly sweepstakes game token, eating the burger will not make your Monopoly sweepstakes game piece disappear. And revealing (or redeeming) that game piece will not make your hamburger disappear. Furthermore, if your Monopoly sweepstakes entry (which you have not yet revealed) is a $1 million grand prize, the value of that prize will not (and should not) decrease as you eat your burger. The same rules apply to any product that is promoted by a sweepstakes, whether it be cheeseburgers, beverages, donations, or anything else.
Sweepstakes are a fantastic marketing tool. Promotion of  products or donations with sweepstakes will increase sales. Sweepstakes Promotion is a marketing tool used to help increase sales of a product or donation. You are selling a PRODUCT or DONATION, which will NEVER be "sweepstakes entries".   In addition, having sweepstakes in the business helps promote the sale of food, beer, and alcohol!