Sweepstakes Gaming Systems
What are Sweepstakes Gaming Systems?
Sweepstakes games are becoming increasingly popular. This is a type of game that offers players the chance to win prizes in return for purchasing a product or service. Almost any product or service can be used for sweepstakes. But, things like donations represent a grey area and should be avoided. There is no purchase required to enter the sweepstakes, so it is not classified as gambling.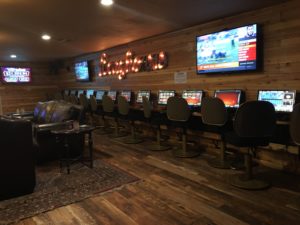 If you intend to run a sweepstakes bar, you will need a few pieces of things to get up and running. The most important elements will be computer terminals and sweepstakes software. These will combine to give you an effective sweepstakes gaming system. There are many sweepstakes providers you could choose from. But, they vary in quality. If you want to protect the reputation of your establishment and stay on the right side of the law, choose wisely.
Choosing the right Sweepstakes Gaming System Provider
Sweepstakes are an effective way for entrepreneurs to grow their business. To get the most out of these systems, you need high-quality sweepstakes software. Here are some quick tips to help you select the right gaming system for your sweepstakes:
1. Legal Compliance: This is the most important. The company you choose must follow the gaming laws of your State. In fact, a well-run sweepstake should not involve gaming authorities at all. Sweepstakes games are legal across America, as long as they do not involve gambling. Work with a company that has a strong commitment to legal compliance. This way the software offers an excitement for your customers while keeping you out of hot water.
2. Satisfying Gamer Experience: Your sweepstakes gaming system should provide such a positive experience. Gamers should be motivated to keep returning to your establishment to play. If your software provider cannot offer games that have the ability to keep players glued to their seats, then you are leaving money on the table. Look out for features that gamers love. Jackpots, free spins, and in-game bonuses. These all help make the gaming experience more enriching. And great experiences will ensure that people keep coming back.
3. Variety of Games: People will quickly become bored if there is only a limited selection of games. Each time they visit your establishment, offer them something unique. Gamers crave variety. Offering a wide range of games means that players will spend more time and money with you. Select a provider that can offer your players a large selection of games to keep them satisfied.
4. Customer Support: Sweepstakes gaming systems can be complex to setup and manage. For this reason, it is important that you choose a provider with exceptional customer service. They should be able to answer all your technical questions on time because delays cost money.
Conclusion
Sweepstakes gaming systems provide a reliable way for you to offer a unique gaming experience to your patrons. Find a provider that's committed to creating unique, fun experiences. This will ensure that people keep coming back to your establishment. Contact Tejas Vending and let us show you how to add profits legally!