ATM Machines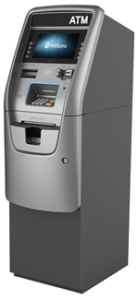 Placing an ATM at your business is a great opportunity for additional revenue:
An ATM customer will typically spend 20-25% more than a non-ATM customer
Additional revenue is generated by transaction surcharges
Optional receipt advertising offers the ability to target consumers with cash in their hands
Tejas Vending carries only quality machines manufactured by the most trusted and reliable names in the ATM business.  All our units are brand new and shipped in the factory box. Regardless of the size of your business or your cash flow, we have an ATM to fit your needs.
HALO – The Secure and Safe Choice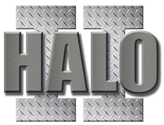 The Nautilus Hyosung HALO II Series ATM is designed in response to customer feed back. Hyosung took customer ideas, wants and wishes and truly transformed the retail ATM once again with the Hyosung HALO II ATM. Perfect for a retail store, or high end establishment, the Halo II sports similar modern looks as the Hyosung HALO series, the Nautilus Hyosung HALO II takes security to a whole new level.The Nautilus Hyosung HALO II features an improved UL 291 safe cabinet with enhanced break in protection. It also features a taller frame with heavier, reinforced metal and additional welding in vulnerable areas. The HALO II features a front metal plate for even more protection against break-ins. Some less notable but equally important features are a slanting 'no spill" top which makes this ATM more suitable for bars and restaurants so patrons do not rest their drinks on top. The HALO II features a 3.0 PCI keyboard as well as an more secure TCI/IP communications using TLS (transport layer security) network encryption protocol.  The Hyosung HALO II will still retain it's staple color changing keyboard design.